The Heroes of Olympus is a five book long series written by Rick Riordan. It is the sequel series of Percy Jackson & the Olympians.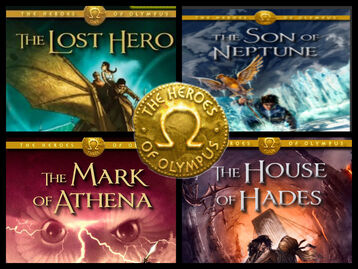 Hera/Juno put together a team of the best demigods to fight the giants (behind Zeus' back) to prove to the other gods that they are worthy to fight alongside the gods.
2. Jason Grace
4. Piper McLean
5. Leo Valdez
7. Frank Zhang
There are only seven demigods chosen. Gaea seems to need one female and one male to spill their blood on the Ancient Stones in Greece, because their blood is the most powerful.
The Greeks and Romans have known about this prophecy for a long time. It is the Prophecy of Seven foreseen by Rachel Elizabeth Dare and the Sibylline Books.
Books in the series: